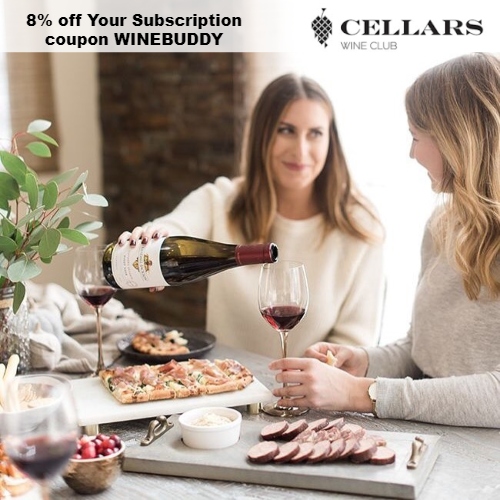 Cellars Wine Club is a small, family-owned business in the beautiful wine country of Woodinville, Washington that has been providing their members with amazing wines since 1999.
As huge wine enthusiasts themselves, they know great wine! They source from the best wine producers all over the world, exploring new regions each month. So, you can get an Italian Chianti and a dry Chardonnay from South Africa one month, and a full-bodied Australian Shiraz and a fragrant Gewürztraminer from Germany the next. Their bottles are carefully curated by their expert tasters, so you'll always receive the best wine for the price.
Cellars Wine Club provides absolute flexibility in their wine subscriptions. They offer monthly, bi-monthly, and quarterly subscriptions. You can choose a one bottle subscription (starting at $29), a whole case, or anything in between. And they allow you to change your selections anytime!
Ordering wine online is the ultimate convenience. Your wine box will be packed with care (tasting notes included) and delivered right to your door. No more wondering which wine to select at a retailer by reading all of their labels and trying to make it through the marketing hype. No more paying outrageous prices for well-known labels, which do not necessarily guarantee quality – Everything Cellars Wine Club ships to you has been carefully selected and your satisfaction is guaranteed by their "No Bad Bottle" warranty.
Now is a great time to stock up for the holidays! Wine is great to have on hand for holiday parties and a nice bottle of wine is a perfect gift for family, friends, and co-workers.
Get 8% off Your Subscription at Cellars Wine Club using coupon WINEBUDDY. All subscriptions come with a 100% satisfaction guarantee and shipping is included in the price of any wine club subscription.
3