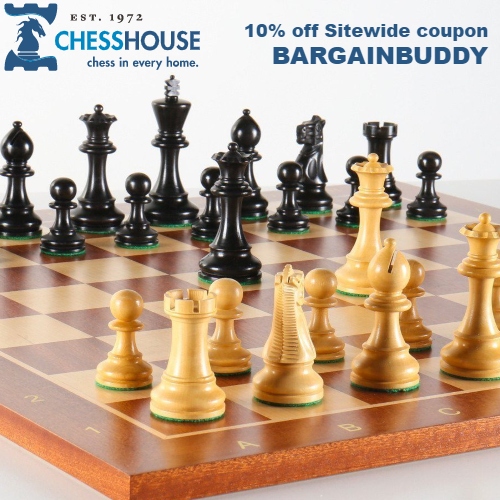 According to the Washington Post, the pandemic sparked interest in chess. The Netflix series, 'The Queen's Gambit' made it explode.
Whether you're a pro or a beginner, ChessHouse has everything you need to play great chess! A leader in chess equipment, you'll find everything from classic wooden chess sets, theme chess sets, and chess pieces to teaching supplies and more. They even have Electronic Chess Computers that will play chess with you. You can enjoy moving real pieces while the computer coaches, provides tips, follows the rules, and adapts to your level.
Get 10% off Sitewide at ChessHouse using coupon BARGAINBUDDY or get 20% off these sale items using coupon SALE20. Shipping is Free on orders of $75 or more.
40