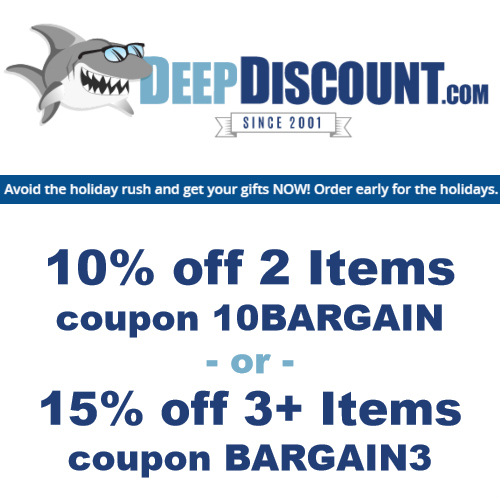 Since 2001, Deep Discount has been dedicated to providing heavily discounted prices on games, DVDs, Blu-rays, CDs, Vinyl, and pop culture collectibles. Get 10% off 2 in-stock items using coupon 10BARGAIN or 15% off 3 or more in-stock items using coupon BARGAIN3. Most orders over $25 ship Free!
Shop for –
Collectible Mugs & Cups
Funko Collectibles
Games & Puzzles
Coupons are not valid on video games, consoles, turntables and LEGO.
13