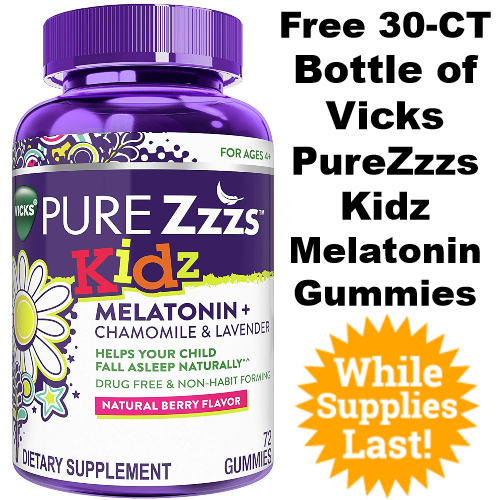 P&G Good Everyday is offering its members a Free 30-CT Bottle of Vicks PureZzzs Kidz Melatonin Gummies. These highly rated gummies have a 4.7 star rating at Amazon with nearly 12,000 reviews.
If you aren't already registered at P&G Good Everyday, click to sign up (it's Free!)
—–> then go here to request your Free bottle of gummies.
Sign up for my email newsletter to get deals like this delivered to your inbox!
1