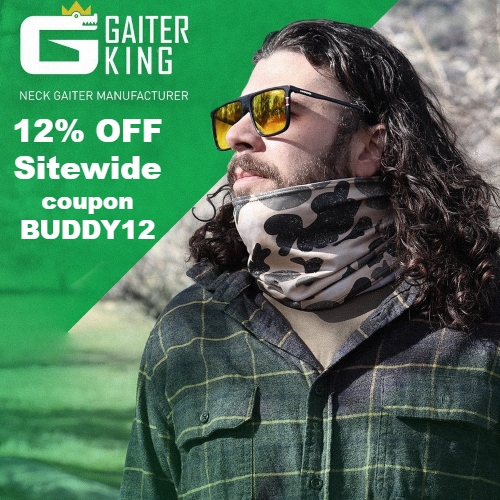 Gaiter King sells high quality protective covers for your face and neck that are comfortable, functional, and stylish. They're made in the USA using top quality materials and their high-tech fabric is treated with a solution including copper and silver, developed for the medical industry, to bring you cutting edge protection from 99.9% of microbes, including viruses, bacteria, mold and fungus. They also offer UPF 50 sun protection.
Gaiter King also carries face masks that fit snugly, with adjustable straps that go behind the back of your head, eliminating that uncomfortable pull on your ears. These masks are sewn with a pocket so they can be worn with a disposable filter.
Get 12% off Sitewide at Gaiter King using coupon BUDDY12. All orders ship Free through 12/31 – no minimum purchase required!
5