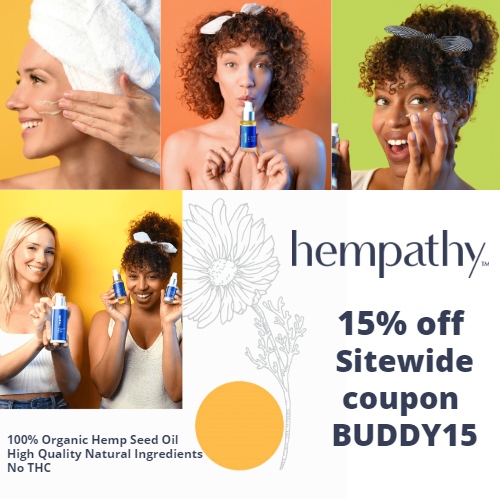 Prevent early signs of aging and rejuvenate your skin's youthful appearance with plant-powered formulas from Hempathy. Each product contains 100% USA Organic Hemp Seed Oil that's perfect for maintaining optimal skin balance, hydrating your skin, and protecting it from environmental stressors.
Hempathy believes in the transformative power of nature, which is why they've made hemp seed oil the star ingredient in each of their products. Hemp seed oil is a natural wonder of balance – it holds many benefits for all skin types and people are beginning to discover that hemp is not only good for us, but also good for the environment. Hempathy products are made with 100% Organic USA-farmed hemp, they are cruelty-free, non-GMO, and free of parabens, synthetic fragrances, phthalates, colorants, and dyes.
Hempathy offers Rejuvenating Face Oil, Refreshing Eye Cream, Revitalizing Body Lotion, and an Exfoliating Scrub for your face, neck, and décolleté. If you'd like to try them all, order their Self Care Collection. You'll save $18 over buying products individually and that's before the 15% off coupon!
Get 15% off Sitewide at Hempathy using coupon BUDDY15. Get a Free sachet bundle with your order – just add it to your cart! All products come with a 30-day money back guarantee. Shipping is $5 or Free on orders of $50 or more.
3