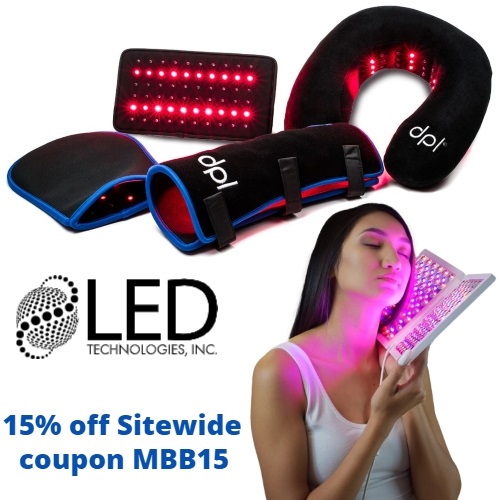 LED Technologies has been an industry leader in LED light therapy since 2004. Their light therapy devices give you natural at-home solutions for skincare and pain relief that are backed by science and cleared by the FDA.
Revitalize your skin with their line of consumer tested & approved reVive Light Therapy® devices. Their innovative products can destroy acne-causing bacteria for clearer, healthier, acne-free skin, reduce & eliminate wrinkles, crows feet, and dark spots, and plump lips without painful injections.
LED light therapy has been proven to be an effective treatment for chronic pain relief. Their line of medical grade dpl® devices use infrared light to reach reach deep into tissues and red light that operates closer to the surface for a safe, natural solution for pain. Their LED pads, wraps, handheld devices, and other products can reduce pain & inflammation, relax muscles, and stimulate blood circulation to promote healing & accelerate recovery.
LED Technologies also offers UV light sanitation devices in their innovative new Vio® line. These devices destroy germs, harmful bacteria, and microorganisms on everyday items without the use of harsh chemicals.
Get 15% off Sitewide at LED Technologies using coupon MBB15. Orders over $75 ship Free. Coupon is not valid on sale items.
Fun Fact: Their reVive Light Therapy® Soniqué Acne LED Cleansing System won the 2021 Beauty Innovation Award for Facial Brush of the Year!


8