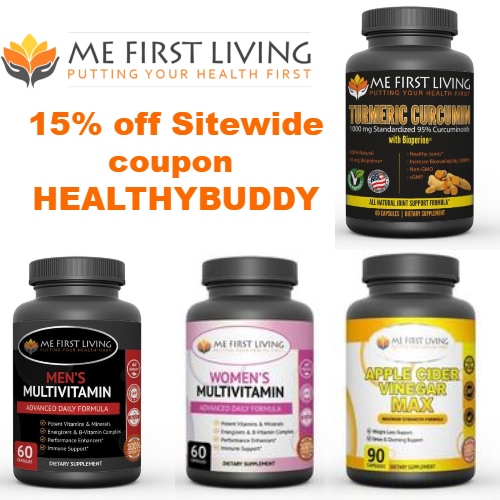 Me First Living offers health supplements that are made with top quality ingredients and the highest quality control standards. They combine the ancient wisdom of traditional herbal medicine with modern research to bring you the most effective formulas for maximum results.
Me First Living has a wide range of supplements for many health concerns, including digestive health, heart health, skincare, weight management, mind & mood support, men's health, women's health, antioxidants, and more.
Their Turmeric Curcumin supplement is one of the best you can find. It is 95% more effective than most of the turmeric supplements on the market today. Turmeric naturally contains an average of 2-4% curcuminoids by weight, and unfortunately, your body doesn't absorb it. This makes it nearly impossible to get the benefits of Turmeric, even if you're taking the recommended dosage every day. Me First Living starts with a 95% extraction of curcumin and adds their trademarked Bioperine, (a form of piperine, the major component of black pepper) which increases the body's absorption by 2000%!
Get 15% off Sitewide at Me First Living using coupon HEALTHYBUDDY. Shipping is $2.95 or Free on orders of $30 or more. All products come with a 60-day money back guarantee. Coupon is not valid on subscription orders.
3