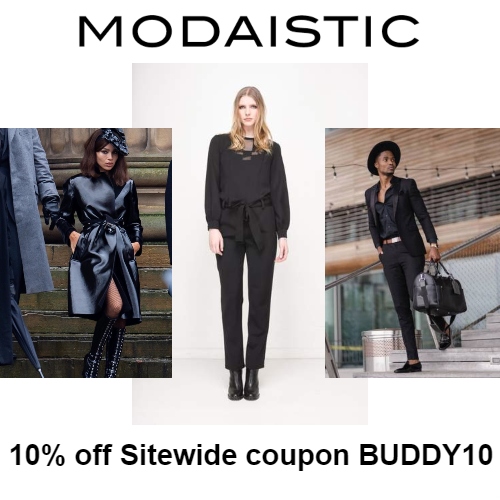 Modaistic offers a huge selection of men's and women's clothing, shoes, bags, and accessories from the most exquisite and luxurious fashion brands. They provide a full spectrum of fashion, from established big brands to new, interesting, and edgy designers from all over the world, from New York to London and Milan to Tokyo!
Modaistic's unique business model enables them to offer amazing pieces at extreme discounts by procuring pieces from last year's collections that you can buy at up to 90% off retail! All items are expertly curated by the Modaistic team to guarantee the authenticity and quality of the products you are ordering.
Modaistic ships worldwide to over 50 countries and offers 14 day returns on all orders.
Get 10% off Sitewide at Modaistic using coupon BUDDY10. Coupon will work on sale items, which are already up to 40% off. Shipping is Free on orders of $300 or more.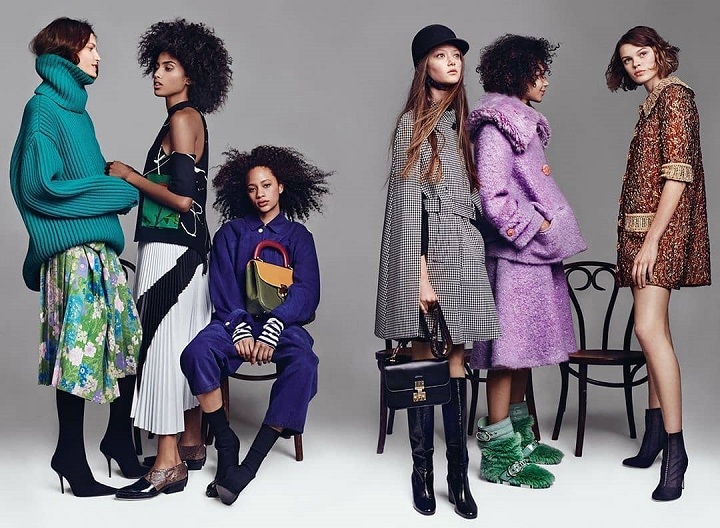 2