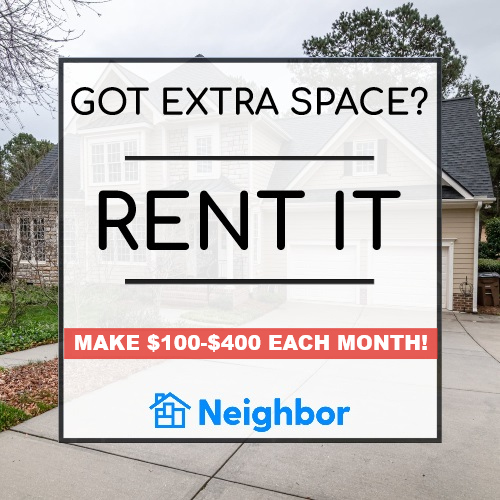 Neighbor is like AirBNB for your unused space. Rent out any storage space, no matter what size – a garage, driveway, basement, shed, parking space, attic, carport, self-storage unit, etc. – All you need to do is clear a space and list it to start earning on Neighbor.
You choose when and how renters use your space. No need to give them a key or code (unless you want to). Neighbor provides $1,000,000 in Free coverage for you and property protection plans are available for your renters.
Neighbor handles the payments and automatically deposits them into your account monthly. They'll even cover the cost if your renter doesn't pay! Listing your available space is Free.

5