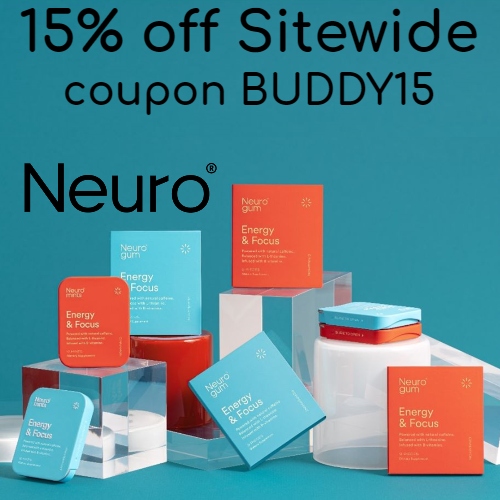 NeuroGum creates great-tasting products to help energize, calm and focus you in the moment. Their gum and mints are shortcuts to the ideal state of mind and they give you a burst of energy without the jitters of coffee or energy drinks. They only source sustainable, high-quality ingredients and all products are FDA-approved, gluten-free, sugar-free, aspartame-free, dairy-free, and vegan.
Get 15% off Sitewide at NeuroGum using coupon BUDDY15. All products come with a 100% Happiness Guarantee and shipping is currently Free on all orders.
NeuroGum gives back 1% of everything – Whether it's time for the community, profits for a cause, or products to non-profits. Gotta love a company that spreads the love!
6