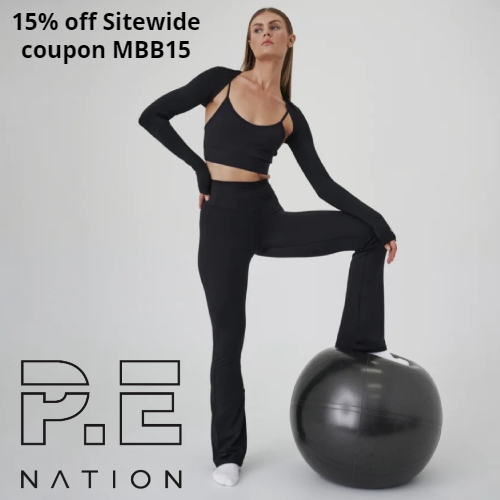 P.E Nation is an active streetwear brand, designed for an urban life in a fast paced world. This Australian, female-founded activewear label has gained international recognition for its unique blend of style, functionality, and fashion-forward aesthetics. Their activewear is designed to perform in the gym, yoga studio, or on the running track, all while being fashion-forward enough for casual wear.
In an era where sustainability is a critical concern, P.E Nation has also stepped up its efforts to contribute to a greener world. The brand is committed to using eco-friendly materials and ethical manufacturing processes, aligning with the values of conscious consumers.
Every P.E Nation collection is built around a distinct theme, concept, or idea. These collections use a combination of materials, crafting techniques, color schemes, and garment cuts to narrate a tale through careful curation and creation.
Their women's line has you covered from top to bottom with tanks & tees, leggings, shorts, skirts, outerwear, accessories, and more. The men's collection includes tees, tanks, shorts, pants, jackets, sweats & hoodies.
Get 15% off Sitewide at P.E Nation using coupon MBB15. Shop soon – All orders currently ship Free – No minimum purchase required!
2