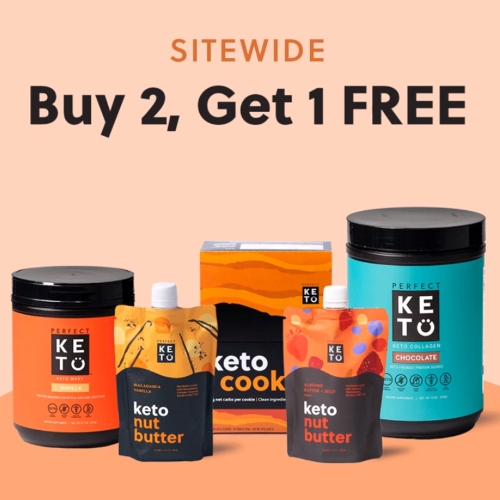 Summer may be coming to an end, but that doesn't mean you have to give up on your health goals. It's more important than ever to focus on your health and eating good to feel good.
Perfect Keto has an amazing BOGO deal running until Friday – Buy any two products and get a 3rd Free using coupon ENDOFSUMMERB2G1 (lowest priced item will be Free). Shipping is Free on orders over $29 and they offer a 30-day money-back guarantee on all orders.
You can mix and match between best sellers, like the Keto bars, delicious Keto cookies, nut butters, and much more! All of these products were specifically designed to make achieving your goals easier, whether that's weight loss or more energy.
16