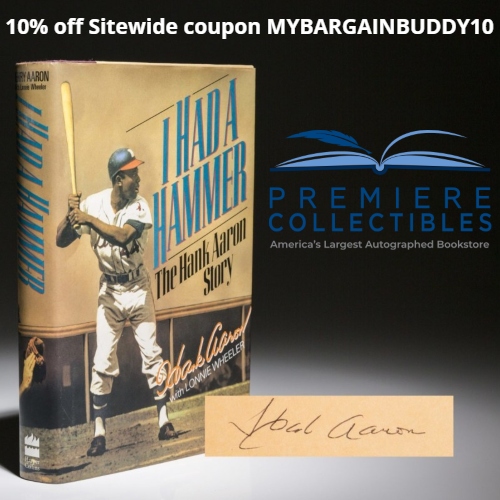 Founded in 1998, Premiere Collectibles is America's largest autographed book store. They have a huge selection of guaranteed authentic signed books, including a collection of extremely rare signed books that are no longer available in the general marketplace.
Every book is personally autographed by the author – No auto-pen signatures, no stamps, and no fake autographs! In fact, every books comes with a certificate of authenticity to guarantee the author's signature.
Premiere Collectibles has partnered with a wide range of authors, from celebrities & athletes to politicians to novelists and children's authors, so they can ensure they have a book for everyone.
Get 10% off Sitewide at Premiere Collectibles using coupon MYBARGAINBUDDY10. Be sure to check out their clearance section. Books are up to 50% off before coupon! Coupons are not valid on rare books and higher end collector books.
2