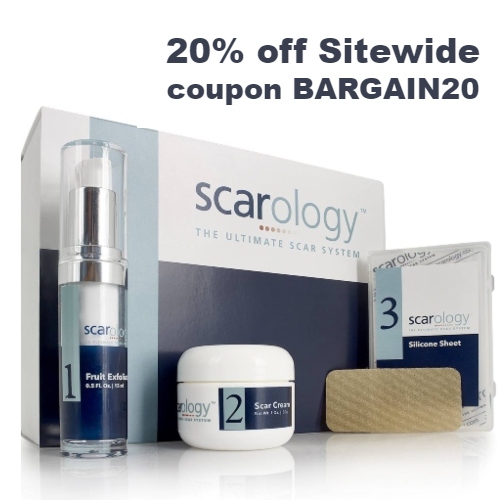 Scarology is an innovative and simple day/night routine for scar treatment. Whether you're looking to prevent new scars from forming or hoping to fade the appearance of old scars or stretch marks, Scarology's unique and effective scar treatment system is designed to help improve the appearance of scarred skin due to wounds, burns, keloids, acne, surgery and more.
Scarology was created by two physicians, husband and wife team Dr. Michael Connor and Dr. Jeanmarie Connor. They have a combined twenty years of medical expertise, specializing in plastic and reconstructive surgery on the face and neck, as well as pediatrics. Their proprietary scar cream combines ingredients that have, until now, only been available in medical settings. These key ingredients have been shown to nourish healing scars with hydration, boost the immune system, and reduce inflammation in the scar tissue.
Scarology's 3-part system can be used on any skin type and on any scar, once the skin has completely healed from the initial injury. Whether you have a new scar, old scar, or stretch marks, Scarology can help.
Get 20% off Sitewide at Scarology using coupon BARGAIN20. All products come with a 60-day money back guarantee. Shipping is Free on most items.
16