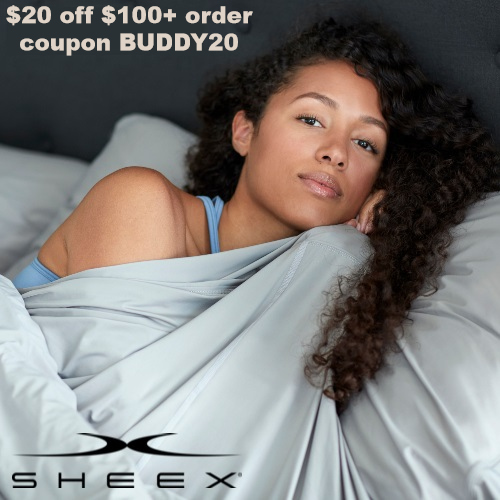 SHEEX is the the world's first performance fabric bedding and sleepwear company. Their globally patented SLEEP•FIT® Technology fabrics take comfort to the next level. SHEEX sheets, comforters, pillows, mattress pads and sleepwear have a cooling effect that regulates and limits excess heat transfer, helping your body stay cool throughout the night for more comfortable and uninterrupted sleep.
Fun Fact: The inspiration behind SHEEX came from co-founders Michelle Brooke-Marciniak and Susan Walvius, both professional athletes and coaches, who thought it would be great to have bedding that performed like athletic fabrics.
Get $20 off your order of $100 or more at SHEEX using coupon BUDDY20. Shipping is Free on orders over $150.
8