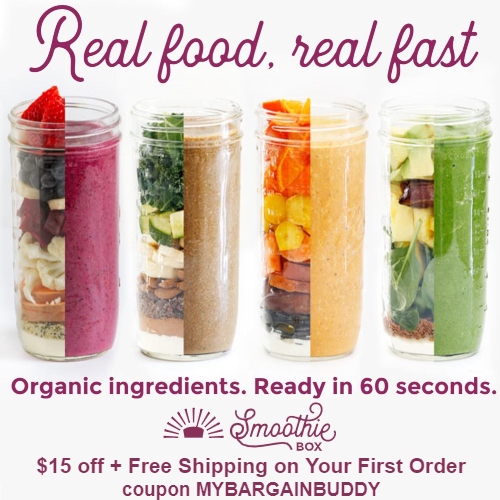 SmoothieBox delivers pre-portioned, frozen, ready to blend, smoothies that are nutritious and delicious straight to your door. All you have to do to fuel your day with nutrient rich organic fruits, vegetables and seeds is simply add in your favorite liquid (it could be water, coconut milk, almond milk, etc.), blend and enjoy.
Rich in vitamins and minerals, their Super Smoothies are the perfect start to your day. They meet all your macros with real fruits and veggies, healthy fats, and optional grass-fed collagen protein. SmoothieBox smoothies will make you feel healthier overall and provide you with more energy, glowing skin, healthy digestion and natural weight loss!
They come in four delicious flavors; Berry, Clementine, Cacao, and Green. All four are made with thoughtfully sourced ingredients and free from additives and artificial sweeteners. They are the perfect breakfast alternative and great as a pre/post workout meal.
Get $15 off + Free Shipping on Your First Order at SmoothieBox using coupon MYBARGAINBUDDY.
2