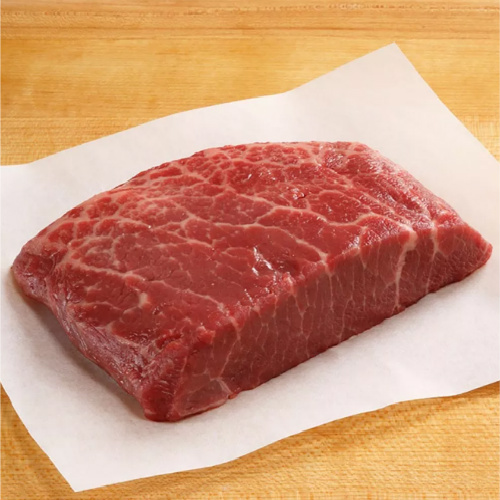 The flat iron is a relative newcomer to the steak scene but has been a butcher's secret for years. Cut from the chuck (shoulder) the flat iron is a fantastic combination of rich beef flavor and tender, meaty bite. This steak is wet-aged for 21+ days for improved flavor and texture and is amazingly versatile. Simply throw it on the grill or prepare with your favorite marinade for an extra kick of flavor.
1 steak is $12 + Free S/H after coupon. Order 4-7 steaks and they are $12.75 each + Free S/H after coupon. Order 8 or more and they are just $9.35 each + Free S/H after coupon.
Get 15% off everything and Free standard shipping ($9.99 value) on any order using coupon 50YEARS.
Shop all Northwest Beef
Shop all American Wagyu Beef
Shop all Kurobuta Pork
Snake River Farms is passionate about delivering the finest eating experiences – a luxury once reserved exclusively for the world's most esteemed restaurants. They are a family owned and operated business, dedicated to producing the highest quality beef and pork in the United States.
3