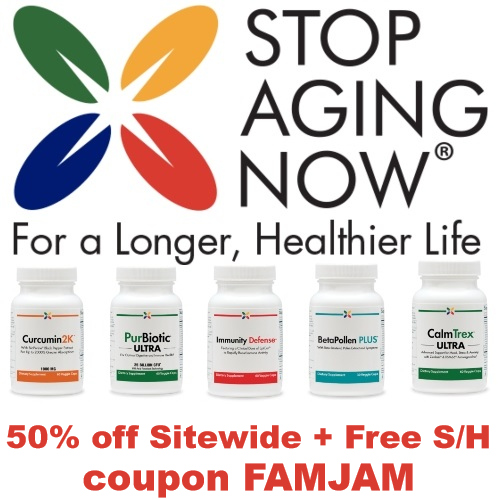 Since it's nearly impossible to obtain optimal nutrition from food alone, taking dietary supplements can help bridge those gaps. For over 25 years, Stop Aging Now has been providing their customers with nutritional supplements using the highest quality ingredients. Everything they sell comes with a 365-day guarantee.
Get 50% off any order and Free Shipping (no minimum purchase required) using coupon FAMJAM.
Coupon will also work on products from their Charlie's Choice line (pet supplements) and their Purgevity line (skin care).
11