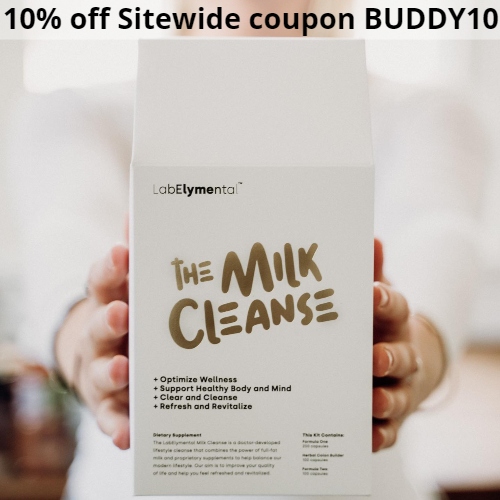 The Milk Cleanse is an Ayurvedic inspired, doctor-developed cleanse that combines the magnetic power of full-fat milk and their proprietary supplements to help clear, cleanse, and balance our modern lifestyle. Milk mono diets have been used for centuries to treat imbalance in the body. The Milk Cleanse draws on this age-old technique to catalyze a healthy and happy body and mind. Their proprietary supplements and cleansing protocol restores vitality and clarity, aids in weight loss, helps balance the body and mind, improves skin appearance, and more. If you feel stuck, sluggish, and/or foggy, it is a great reset!
The Milk Cleanse has two phases:
Phase One – Your diet during the first eight-day period of The Milk Cleanse is restricted to a whole milk mono diet. You also drink water, one cup of coffee per day, and take the essential, proprietary supplements.
Phase Two – Phase Two is critical to The Milk Cleanse. Formula Two clears your system and supports a healthy balance and detoxification. During Phase Two you will reintroduce clean, nutritious meals into your daily routine, and continue taking the proprietary supplements.
The Milk Cleanse includes – Four bottles of supplements, Formula One (x2), Formula Two & Herbal Colon Builder, plus detailed instructions, FAQ's, and nutritional guidelines & meal suggestions for both phases.
Get 10% off Sitewide at The Milk Cleanse using coupon BUDDY10.
A percentage of The Milk Cleanse's profits goes towards the awareness and prevention of parasites, Lyme Disease and other tick-borne illnesses.
1