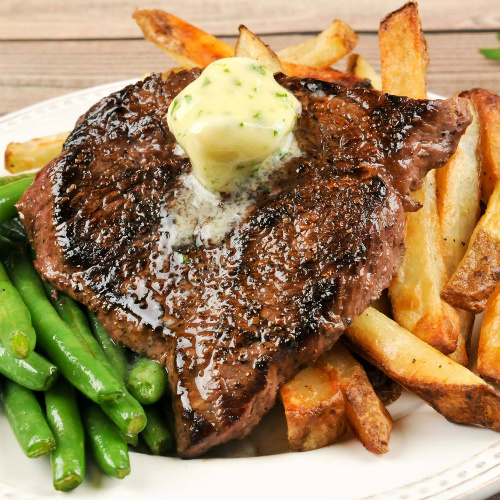 This post contains affiliate links. See my disclosure policy for more details.
Home Chef is a weekly meal delivery service that provides easy recipes and fresh ingredients. Choose between 13 easy-to-follow recipes, including carb- and calorie-conscious recipes, and recipes without gluten ingredients. Change your delivery day, adjust your meals, skip a week or pause your account whenever you need to. Whether you're a pro or a beginner, you can prepare home-cooked meals in about 30 minutes.
Home Chef meals are $9.95 per serving. Smoothies and fruit baskets are $4.95 each. Shipping is Free with a $45 minimum weekly order.
I've never tried a meal delivery service before, but I just signed up for this one. I'm really excited about the meals I will be getting (see pics below)! These are the kinds of dinners I would order in upscale restaurants, at a fraction of the price. And they're delivered to my door. Love it! And if we're being honest, you can easily drop $10 per person on fast food, especially if you order drinks.
These are the dinners I ordered. I will post pics and reviews when I get them!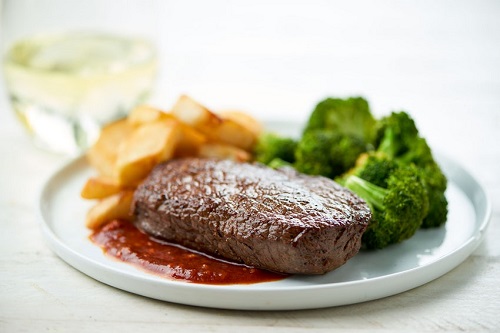 Sirloin Steak alla Modena with potatoes and broccoli
– "Without setting foot on a plane, take a trip to Modena, Italy, home of classic balsamic vinegar. Often, that vinegar is pared with mustard, but here we've give our Modena an acid-y hit with tomato sauce instead. We think it creates a perfect balance with the tender steak, and with the potatoes you'll cook until just about falling apart."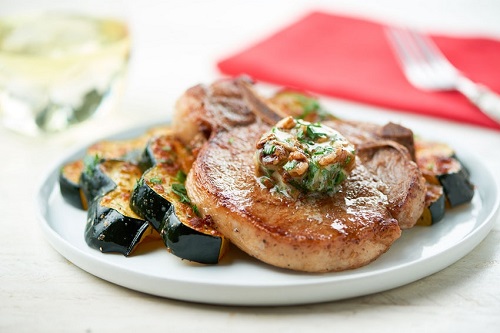 Bone-in Pork Chop with Candied Walnut Butter and Parmesan-roasted acorn squash
– "Imagine chatting with your friends after you cook this one up: "What did you make for dinner last night?" "Oh, I candied walnuts and made a butter saucewith them." Your buddies will be impressed, jealous, and inviting themselves over to your place to see you work your magic. But it's no magic! Or maybe it is… how else can the roasted squash sprinkled with Parmesan be so delectable? Or those bone-in pork chops be so succulent?"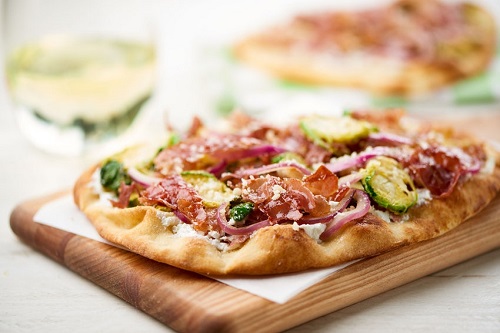 Prosciutto and Shaved Brussels Pizza with honey and ricotta
– "We were promised a future of flying cars, jetpacks, and warp speed. Instead, the 21st century looks to be the century of creative and new toppings on pizzas. We, for one, are not complaining. Here, thinly sliced Brussels sprouts and that salty king of the ham, prosciutto, get the honors, cumulating in a ricotta pizza of dreams. With a drizzle of honey on top, this pizza has us thinking the future has never looked so bright."
If you're curious about meal delivery service, enjoy great food, like trying new things, but don't have a whole lot of time to find recipes, shop for special ingredients, then spend hours in the kitchen creating memorable meals, check out Home Chef. As a MyBargainBuddy reader, you'll get $30 off your first box!
** UPDATE **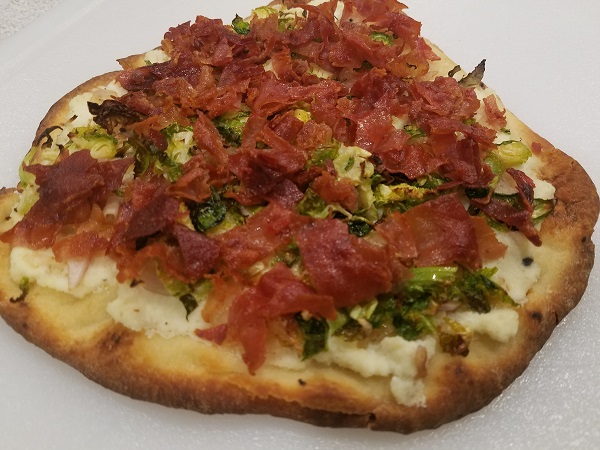 The first meal I made was the Prosciutto and Shaved Brussels Pizza with honey and ricotta. It was so amazing! I never would have thought to put something like that together and I'm definitely going to make it again!
read my new post here
.
9