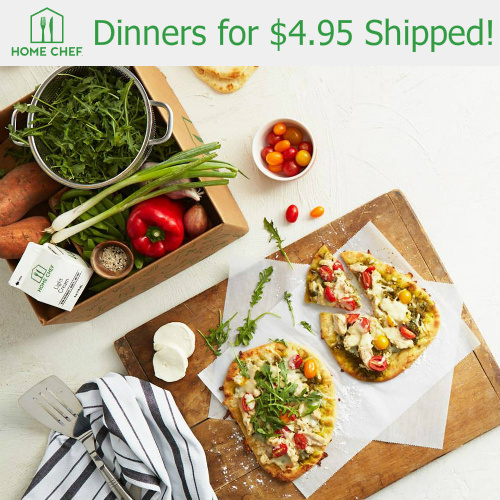 This post contains affiliate links. See my disclosure policy for more details.
Get $30 off your first order at Home Chef when you click my link to activate discount. According to an independent third-party study, Home Chef has the highest rate of customer satisfaction among leading meal kit companies.
Lowest cost options:
2 people, 2 meals for $4.95 per meal ($19.80 incl. S/H fee)
2 people, 3 meals for $4.95 per meal ($29.70 + Free S/H)
I'm able to make 2 person meal kits work for 4 people by adding bread and salad on the side. But if you have more mouths to feed, this coupon will take $30 off any plan. I first tried Home Chef last October and the meals they sent were fantastic! You can read about my experience on my blog.
4