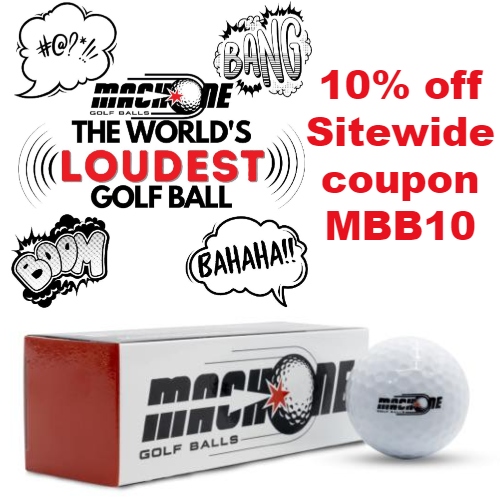 Inspired by family patriarch Dwaine Esslinger, an average golfer who loved to surprise friends with homemade clubs and other creative golf related inventions, Mach One Golf Balls offers the LOUDEST balls on the market.
Dwaine created the original version in 2003. Unfortunately, he passed before it came to completion. Years later, his family decided to pick up where he left off. After 8 months of trial & error, the Mach One Golf Ball was finally perfected!
The Mach One Golf Ball is engineered and patented to be the world's loudest golf ball. When you hit a Mach One Golf Ball, it's sure to shock and stun everyone around – it will be an experience everyone will remember long after the ball goes BOOM!
The Esslinger family's hope is that you will have as much fun as they have, along with countless others, pranking your golf buddies, surprising friends, and bringing a whole lot of laughs to an old game!
Get 10% off Sitewide at Mach One Golf Balls using coupon MBB10. Shipping is $5.99 or Free on orders of $75 or more. Coupons do not combine with bulk discounts.
1